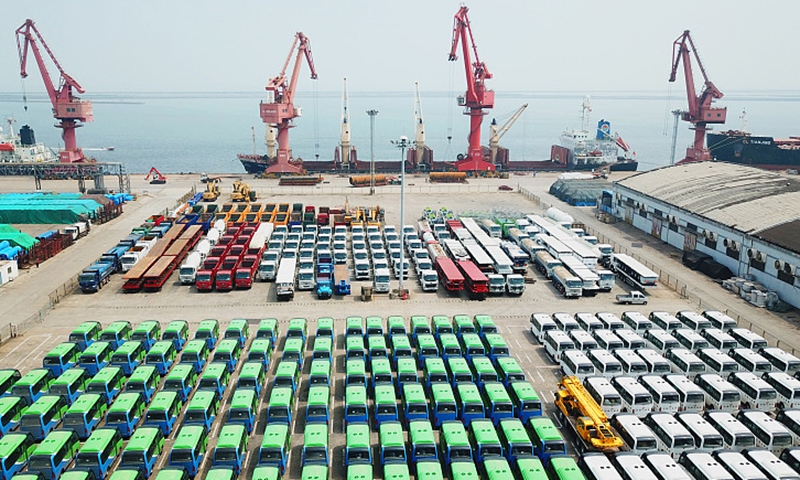 Vehicles, mechanical equipment at Lianyungang Port, east China's Jiangsu Province, July 6, 2020. Photo: CGTN
A total of 812.8 billion yuan (about $116.1 billion) worth of export tax rebates or exemptions were processed in China during the first half of the year, as part of the efforts to ease the financial pressure of export enterprises and reduce their costs, said the country's taxation authority on Wednesday.
China's foreign trade exports have maintained a positive year-on-year growth for three consecutive months since April, supported by policy measures including raising the export tax rebate rates and supporting the transfer of exports to domestic sales.
In March, the export tax rebate rates for 1,464 products were raised. Among them, export tax rebate rates for 1,084 products were increased to 13 percent. At the end of June, about 25,000 export companies benefited from the policy, said the State Administration of Taxation.
In the first half of the year, the taxation authority introduced a series of measures to facilitate export tax rebates to help enterprises weather through this difficult period.
Local tax authorities have also opened green channels for export tax rebates, implemented a non-contact process to reduce the average processing time for export tax rebates and smooth corporate capital flows.
Source: CGTN